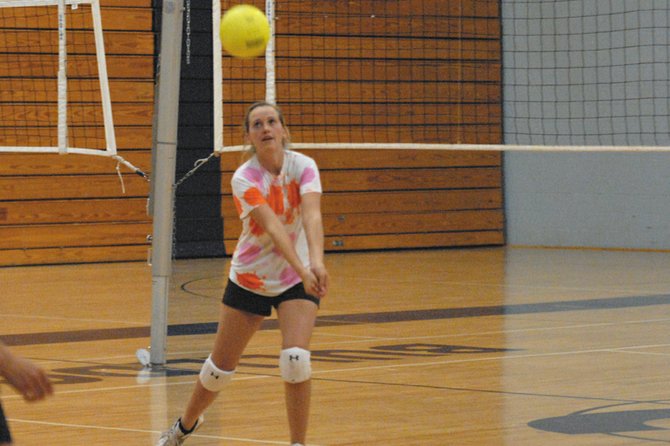 The Moffat County High School girls volleyball team participated in two camps and led another for middle school girls this summer. The Bulldogs' first practice will be Monday, and the season begins with a tournament Aug. 31 in Glenwood Springs.
Stories this photo appears in:

Changing classifications means the Moffat County High School volleyball team will have a new set of opponents in the 2012 season. The Bulldogs moved from Class 4A to 3A in the offseason, and will play in a new league as a result. The only common opponents remaining from 2011 are teams the Bulldogs could play in early-season tournaments Aug. 31 in Glenwood Springs and Sept. 7 at MCHS. In non-tournament games, every team MCHS plays will be new compared to last season. After going 5-13 in 2011, the Bulldogs will look to wreak havoc in their new league.