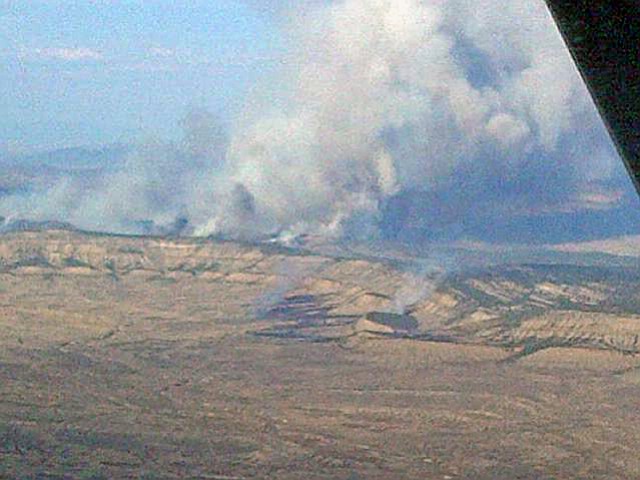 This aerial photo of the Wolf Fire was taken Friday afternoon during a reconnaissance flight of the scene. The Wolf Fire has grown to 6,100 acres. Full containment is estimated by Aug. 10.
Stories this photo appears in:

Fire officials: Rugged terrain hindering firefighting efforts
Steep, rugged terrain on the Wolf Fire's southern perimeter has proven difficult to navigate as the wildfire has grown to more than 6,100 acres, the Northwest Colorado Fire Management Unit reported Sunday. More than 200 county, state and federal personnel have been assigned to the Wolf Fire, burning five miles south of Elk Springs in Moffat County. Among the assigned resources are five 20-person hand crews, five engines, two Moffat County Road and Bridge Department road maintainers, two single engine air tankers and a helicopter, fire officials said. A type 3 incident management team also is in place.