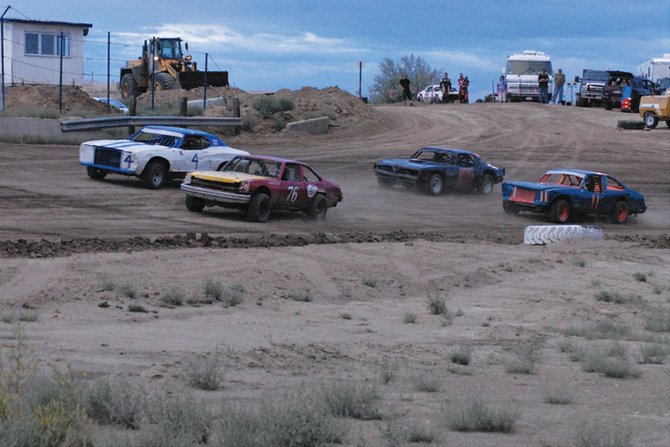 Cars round the track during hot laps at Thunder Ridge Motorsports Park at a race July 28. The dirt racing track, located on Ranney St. two miles south of Craig, will swap cars for trucks this weekend, hosting mud drag races and truck pulls on its infield.
Stories this photo appears in:

Thunder Ridge Motorsports Park will be hosting mud drags and truck pulls today, beginning at noon. The oval dirt track, which hosts mostly motocross and stock car races, will be changing it up for local enthusiasts. The mud drags will feature two muddy lanes on the infield of the track, where participants will attempt to navigate a drag race. In the truck pulls, drivers will get to show off their truck's towing power as they attempt to drag tires of various sizes across the infield.