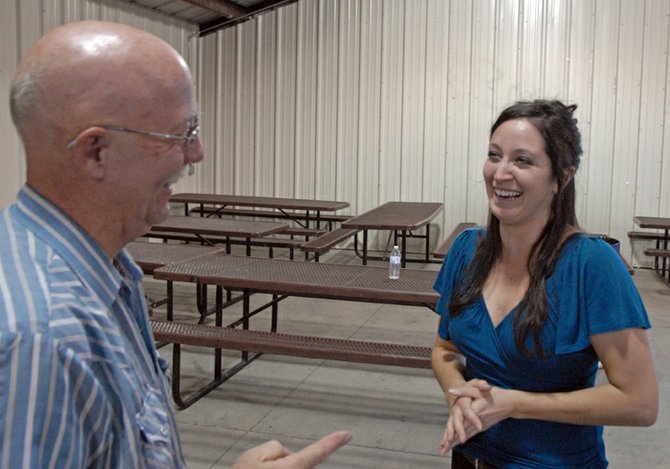 Tisha Casida, right, an Independent candidate for Colorado's Third Congressional District, chats with Craig resident Ken Wergin on Thursday night at a Bears Ears Tea Party Patriots barbecue at the Moffat County Fairgrounds. Casida told more than 30 local residents in attendance there is nothing the federal government is doing that state and county governments couldn't regulate for themselves.
Stories this photo appears in:

Local residents receive surprise visit from CU regent contender
The Bears Ears Patriots have been relatively quiet since the June 26 primary election. But, this week members of the local tea party organization returned to coordinating an event for voters to vet local, state and national candidates. On Thursday, the Bears Ears Patriots hosted a barbecue at the Moffat County Fairgrounds covered picnic area, an event designed to provide local residents with the opportunity to talk to candidates in a causal atmosphere. The event attracted eight different candidates based in Craig, Pueblo and Carbondale, including an unexpected visit from Glen Gallegos, a Grand Junction Republican running for the University of Colorado Board of Regents in District 3.