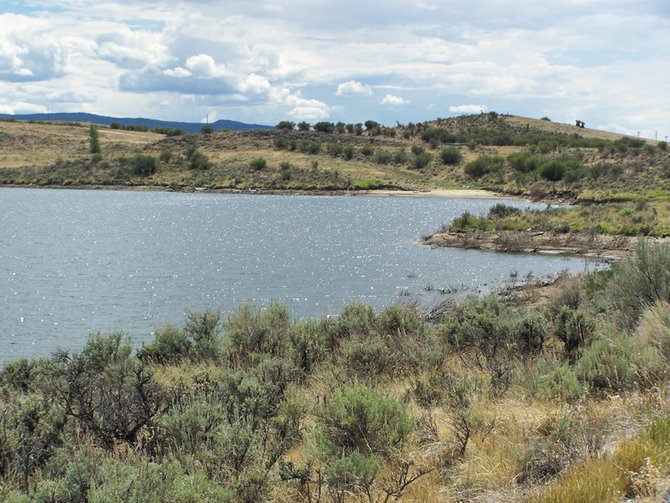 Elkhead Reservoir has been a hot spot this summer for recreation. Fishing, boating, hiking and swimming were all popular activities around the lake in July.
Stories this photo appears in:

Northwest Colorado's summer off the river is still in effect. Recent rains have gotten more water into the Yampa River and helped with irrigation, but they have not done enough to create a sustainable environment for boating and floating the river. Yampa River State Park in Routt County closed its river access points in July according to park manager for Yampa River State Park and Elkhead Reservoir Ron Dellacroce. Even with the rain, flow rates have not come up enough to reopen river access, he said. "It hasn't really done much for us," Dellacroce said. "We've seen a couple spikes with the rain we've had, but nothing sustainable where the river has come up. We had a big spike near Yampa about two weeks ago that looked really promising. It only lasted a day.