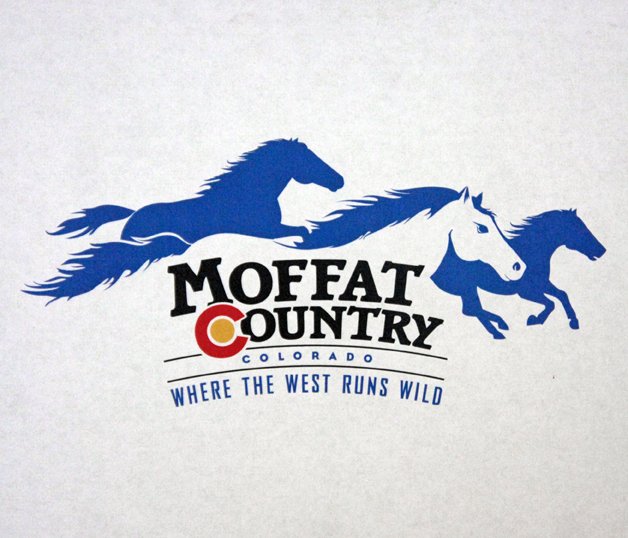 Pati Martinez, creative director for Hill Aevium, a brand consulting firm with offices in Denver and Edwards, said the logo's play off county and country was inspired by images associated with Moffat County's cowboy culture.
Stories this photo appears in:

Those in the business of promoting tourism in Craig and Moffat County are already familiar with the sights, sounds and attractions unique to this part of Colorado. Yet there are hidden gems some residents have never visited, let alone knew existed. With so much to be discovered, particularly among Moffat County's natives, attracting visitors from outside the state might seem like a daunting task. On Tuesday, the Moffat County Tourism Association Board took a step forward in its quest to boost visitor traffic when it unveiled the county's new logo, slogan and advertising campaign — "Moffat Country, Colorado: Where the West Runs Wild."