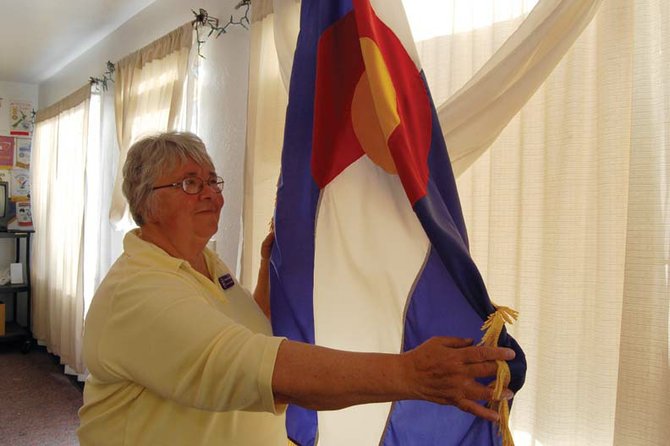 Jo Ann Baxter unfurls the Colorado state flag following a Tuesday morning visit with the Craig Rotary Club. Baxter, a Democrat, spoke to the group about her campaign for state representative for Colorado House District 57.
Stories this photo appears in:

Education, water issues and economic development. These are three priorities Jo Ann Baxter is focusing on as she sets her sights toward election to the Colorado House of Representatives. Baxter spoke Tuesday morning to the Craig Rotary Club about these topics and how she plans to address them if elected. The first of the discussion points, education, is an "obvious" one for the candidate considering her background.