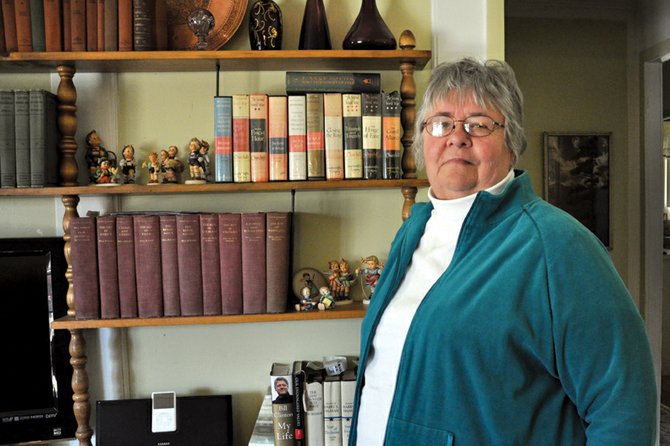 Jo Ann Baxter, former Moffat County School Board president and Colorado House District 57 contender, poses for a photo Monday in her Craig home. Baxter threw down the gauntlet for the seat in April, even though she initially had no plans to run for another public office.
Stories this photo appears in:

After serving eight years on the Moffat County School Board, Jo Ann Baxter intended to step out of the spotlight. The former school board president, who was term-limited, started writing her memoirs and contemplated drafting a collection of poetry for her grandchildren after she stepped off the board last year, she said. But life had other plans. Instead of devoting her time to writing, Baxter is exploring new realms of the Internet as she gears up her campaign for a new career in public life. "I tweeted for the first time this week," she said, laughing. Instead of reflecting on past milestones, she's looking toward a new chapter that could entail a position in the state legislature. Baxter announced her candidacy for the House District 57 seat April 19, following urgings from friends and colleagues who encouraged her to run for the office.
April 30, 2012 11:57 p.m.