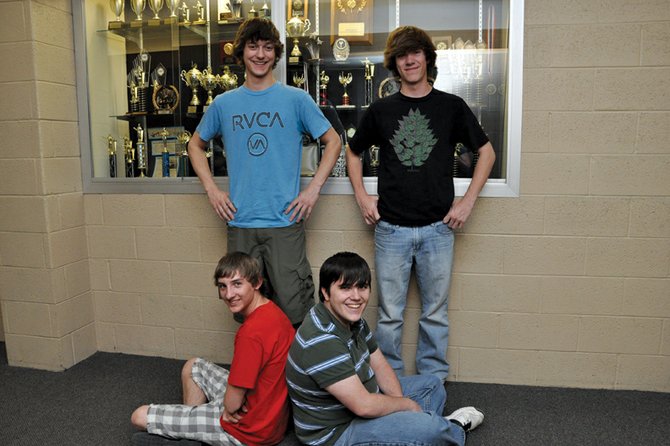 Matt Balderston, back row, left, and his debate partner, Ben East, seated left, are bound for a national speech and debate competition this summer in Indianapolis. The Moffat County High School juniors will be accompanied by MCHS seniors Ryan Zehner, back row, right, and Cullen Dilldine, seated right.
Stories this photo appears in:

Four Moffat County High School Speech and Debate team members are preparing to test their skills against other top high school debaters in the nation. Seniors Cullen Dilldine and Ryan Zehner, along with juniors Matt Balderston and Ben East, secured their spots in April for a national championship scheduled for June in Indianapolis. In doing so, they beat out debate teams from larger schools in the state, including those in Boulder, Fort Collins and Greeley. The victory was especially sweet for Zehner, who is the first student in MCHS history to qualify for nationals in three events, he said.