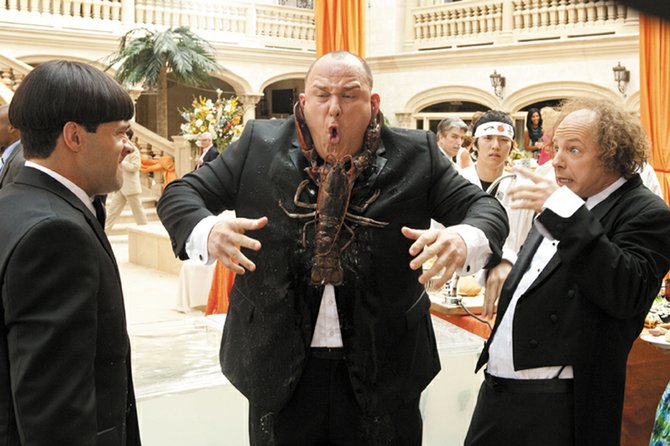 Curly (Will Sasso) finds himself on the wrong end of a seafood dinner at a high society function, much to the amusement of pals Moe (Chris Diamantopoulos) and Larry (Sean Hayes) in "The Three Stooges." The movie is a recreation of the classic comedy team, focusing on the Stooges as they set out to save their childhood orphanage.

Stories this photo appears in:

In crafting a remake of "The Three Stooges," one must wonder if there are still people who go in for cheap entertainment centered on total numskulls. In a time where "Jersey Shore" is adored by millions, clearly that's not an issue, and when those two worlds collide, there's only one appropriate response: Nyuck-nyuck-nyuck!