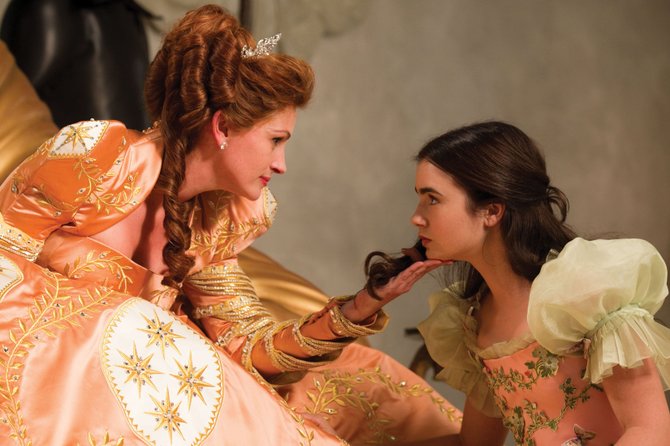 The evil queen (Julia Roberts), left, stares down her kind and beautiful stepdaughter, Snow White (Lily Collins), in "Mirror Mirror." The movie is a twist on the fairy tale favorite about the princess who meets seven dwarves while in exile from her kingdom.
Stories this photo appears in:
Classic stories never grow old. Perhaps not every adaptation of every single fairy tale deserved to see the light of day, but "Mirror Mirror" is certainly among those that reflect pretty well on the film industry.