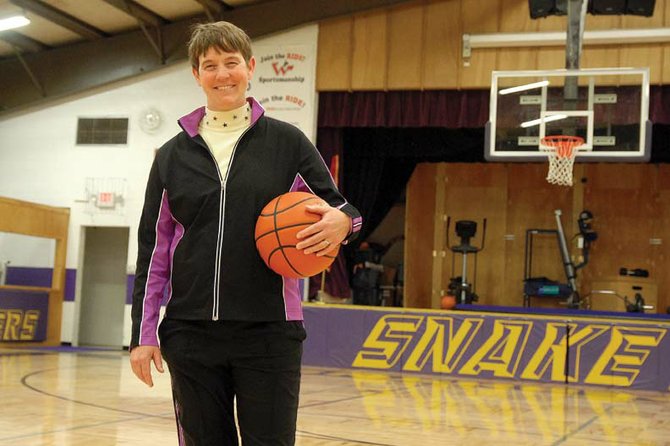 Jodi Stanley, Little Snake River Valley School (Wyo.) girls varsity basketball head coach, has been at the helm of the Rattlers for 27 years, leading the program to two state titles. Stanley helped bring the LSRV girls basketball program into prominence during her high school playing days, winning the state title as a freshman and sophomore.
Stories this photo appears in:

When she was 5, Jodi Stanley went to Casper (Wyo.) College with her father. It was her first time in a city bigger than Baggs, Wyo., and her first time on a college campus. One thing above all others stuck out to Stanley on the trip — an outdoor basketball court. With lights surrounding the court, Stanley said she was fascinated by the idea of being able to play ball at any time of the day.