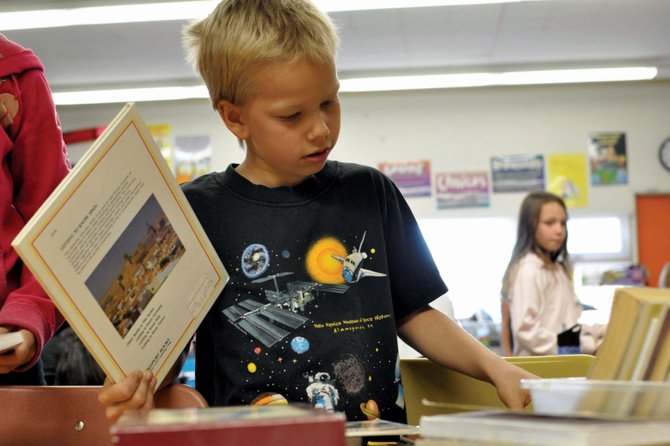 Garrett Bowersox looks through a pile of books in Adrienne Burch's third-grade classroom at East Elementary School. Burch's students were tasked with determining whether a book was fact or fiction, a skill they would use during a three-week research project about Craig history.
Stories this photo appears in:

Children born in the Information Age may be shocked to learn the gadgets that surround them — TVs, cell phones, game consoles — didn't exist until recently. Case in point: "They thought it was hilarious that I had never seen a cell phone until college," Adrienne Burch, an East Elementary School third-grade teacher, said about her students. "And many of them have had cell phones since they were 5." Burch, who is tasked with teaching Social Studies for East's third-graders, is launching a project this week designed to get children more in touch with the past.