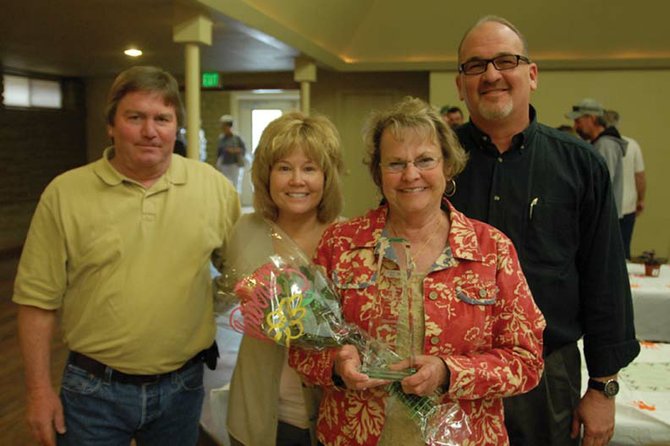 Moffat County United Way's 2011 Volunteer of the Year Gail Severson, second from right, holds up her award alongside Jim Ferree, left, Corrie Ponikvar and Joe Bird at the Moffat County Fairgrounds Pavilion. Severson received the community award Wednesday for her years of service to Craig and Moffat County.
Stories this photo appears in:

When Gail Severson's son, Dan, invited her to lunch in the middle of the week, she was somewhat surprised. When they arrived at the Moffat County Fairgrounds Pavilion instead of a restaurant, she was curious. When the two of them met up with her daughters, Julie Baker and Terri Jourgensen, she was downright suspicious. As she later found out, she had good reason to be.
April 18, 2012 10:26 p.m.