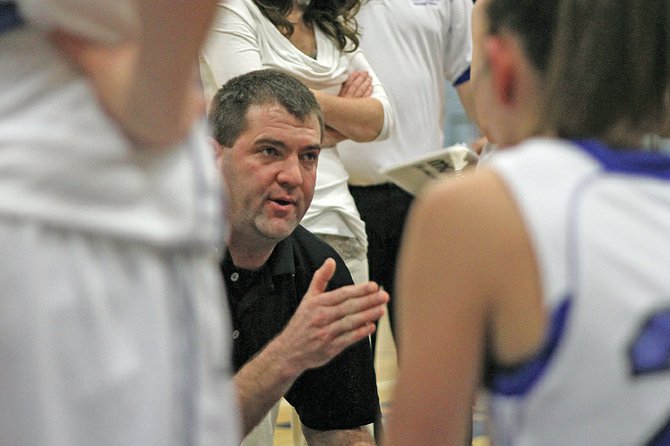 Matt Ray, the Moffat County High School girls varsity basketball head coach, said work in the offseason is crucial to success during the regular season. Ray said he spends a lot of time talking with fellow coaches to compare notes and improve his offensive and defensive schemes.
Stories this photo appears in:

The Moffat County High School football season ended in November, but it only marked the beginning of the next season for head coach Kip Hafey. With four months until practice officially begins for the football team, Hafey said he has met with his assistant coaches every week since the season ended "We want to give as many opportunities to our players to develop as we can, but I also want to do that for my coaches," Hafey said. "This is the offseason, but we are still developing ideas and schemes for offense, defense and special teams so we can implement them and improve." Hafey, like most high school coaches, doesn't stop his coaching duties when the last game is played.