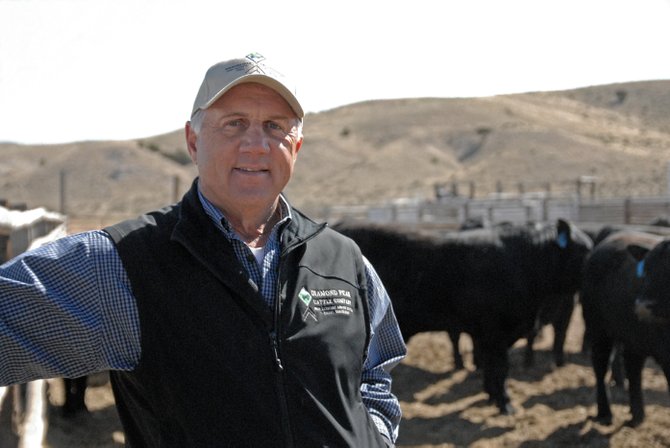 John Raftopoulos, of Raftopoulos Ranches, stands among the Black Angus bulls on his ranch approximately 20 miles northwest of Maybell. On March 31, the Colorado Angus Association recognized the local rancher as the organization's 2011 Promoter of the Year. The award recognizes contributions to the Angus breed through marketing, salesmanship and raising the quality standard of Colorado cattle.
Stories this photo appears in:

The Raftopoulos name has been synonymous with Moffat County ranching for almost a century. The family is best known for its connection to the sheep industry. But on March 31, John Raftopoulos, 60, of Raftopoulos Ranches, was recognized as the 2011 Promoter of the Year by the Colorado Angus Association for his ability to raise some of the best performing, high-altitude Angus cattle in Colorado. Raftopoulos Ranches expanded into the commercial and registered Angus seed stock business 10 years ago.