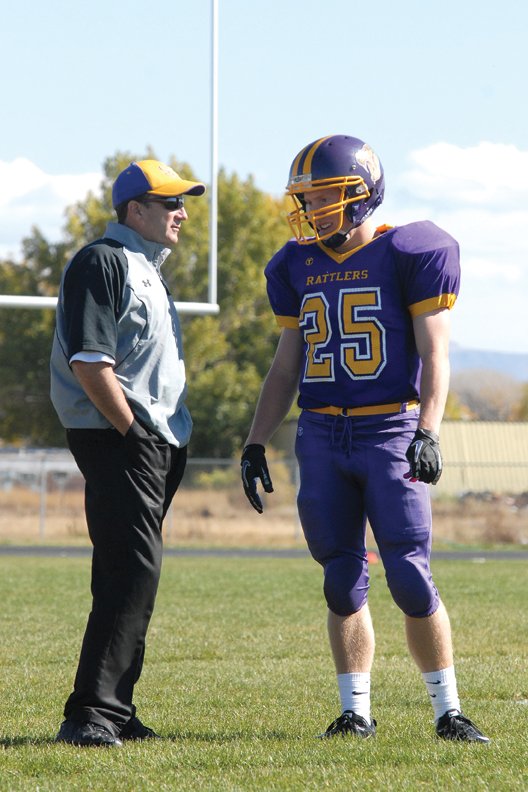 Mike Bates, the Little Snake River Valley (Wyo.) School six-man football head coach, discusses the game plan with senior Daniel Wille during the 2011 playoffs. Wille, who was a sophomore when Bates started the program in 2009, said Bates is a good motivator and easily communicates his expectations to players.
Stories this photo appears in:

If the doors of the Little Snake River Valley School are open, chances are Mike Bates is somewhere to be found on the small campus in Baggs, Wyo. Monday through Thursday, Bates is a social studies teacher, tutoring students on his favorite subject — history — at LSRV. After school days in the fall, Bates is on the football field preparing his six-man football team for the next opponent and in the spring, he is on the track helping sprinters develop speed. Even in the winter, when Bates isn't a coach for the Rattlers, he is often seen sitting in the corner near the door watching the school's successful basketball teams defend their home court.