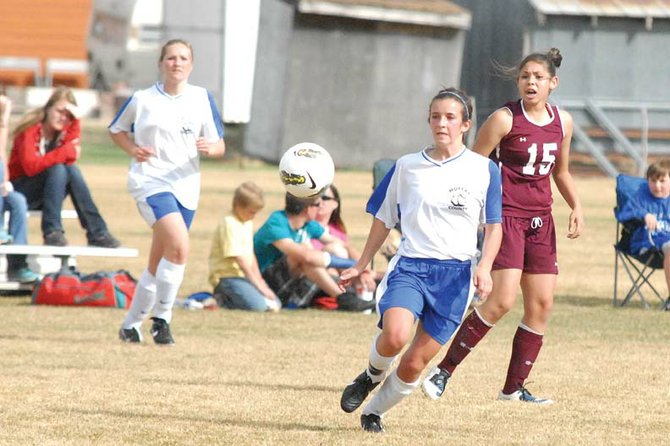 Kelly Ciesco, a Moffat County High School senior, tracks down the ball Tuesday against Palisade High School at Woodbury Sports Complex. Ciesco scored her second goal of the season Tuesday, but the MCHS girls varsity soccer team couldn't slow Palisade's offense in a 6-1 loss.
Stories this photo appears in:

Time and again Tuesday, the Moffat County High School girls varsity soccer team's defense could not gain control of the middle of the field. The Bulldogs hosted Palisade High School at Woodbury Sports Complex in the team's first game since March 30. Moffat County played even for the first 15 minutes, but Palisade finally got their passes to connect and scored the game's first goal in the 17th minute. Palisade continued to use what worked, scoring three goals each half to rout the Bulldogs, 6-1.