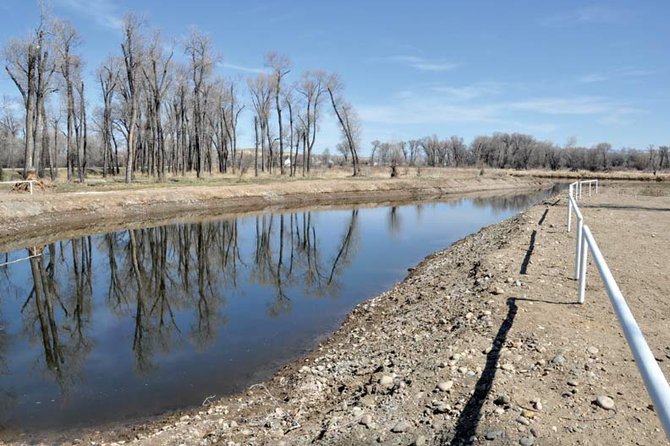 A newly created pond and parking area on South Ranney Street are designed to offer fishing enthusiasts easier access to the waters east of Loudy-Simpson Park. The project largely was completed earlier this spring and could open soon.
Stories this photo appears in:
Fishing enthusiasts will soon have an easier way to cast their lines into Loudy-Simpson Park's east pond. This winter, county crews added a shallow pool to the pond on the east side of South Ranney Street. Improvements also include a parking lot and, if Moffat County Commissioner Tom Mathers' plans come to fruition, a few picnic tables, he said. The pond, which is part of Loudy-Simpson Park, is a known but under-used fishing destination, said Lennie Gillam, Moffat County maintenance and facilities director. "I don't think it gets fished as much over there because there isn't as much access to it," he said.