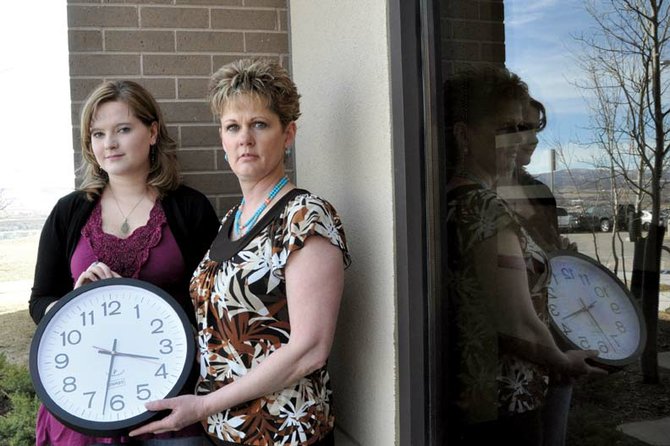 Amber Hampton, left, of Craig, and Karen Zimmerman, Moffat County Sex Assault Response Team coordinator, will speak at a presentation Wednesday at Moffat County High School that coincides with Sexual Assault Awareness Month. The theme for the event is "It's Time to Talk About It."
Stories this photo appears in:

Sexual predators are strangers who lurk in dark alleys. Young children are the primary victims of sexual crimes. Sexual assault doesn't happen in Moffat County. The above notions are false, said Karen Zimmerman, who coordinates Moffat County's Sex Assault Response Team.