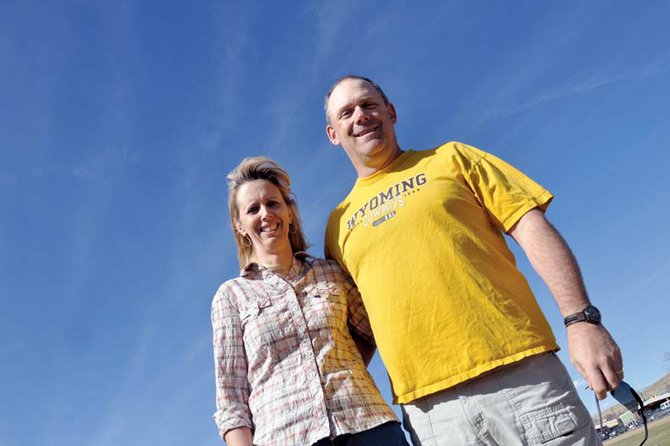 Deb and Norm Yoast, Craig Middle School teachers and track coaches, pose for a photo during a track practice in late March at the school. They have taught together at CMS for more than a decade and said they enjoy working together as educators.
Stories this photo appears in:

Norm Yoast is a science teacher to the core. Abbreviations from the periodic table of elements take the place of numbers on the clock in his eighth-grade classroom at Craig Middle School, and a picture of a wild-haired Doc Brown from "Back to the Future" hangs near the door. It's only a few steps away from his door to the eighth-grade math teacher's classroom. That teacher happens to be his wife, Deb Yoast.