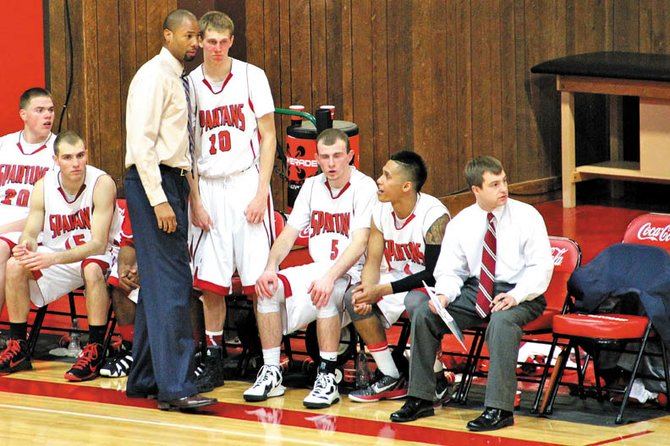 Adrian Hayes, the Colorado Northwestern Community College men's basketball head coach, talks with one of his players during a game this season. The Spartans had 10 freshmen suit up this season out of 13 players, but Hayes said the experience will benefit the team next year.
Stories this photo appears in:

The Colorado Northwestern Community College women's basketball team came close all season to posting a winning record for the first time in over 10 years. But the Spartans couldn't finish in four close games — losing by two to Eastern Utah, by three to Colby Community College, by four to Western Wyoming and by five to Lake Region. Head coach Antowin Edwards said the four losses by five or less points is what defined the season for his team, as they finished with a record of 11-20 overall, 1-14 in the Scenic West Athletic Conference.