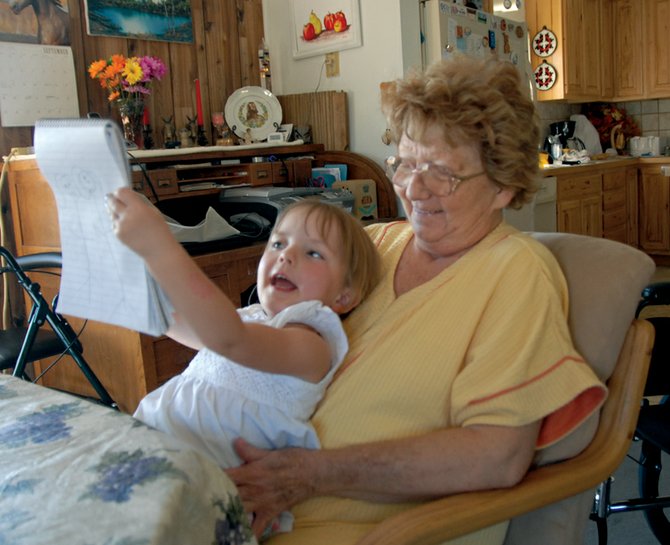 Carol Allen spends time with her great-granddaughter, Alyvia Cox, 4, at her home north of Craig. Allen was diagnosed with breast cancer in 2005 when it was detected during a routine mammogram. She credits the screening with saving her life. October is Breast Cancer Awareness Month, and The Memorial Hospital in Craig is offering discounted mammograms that could help more people like Allen from falling to the disease.
Stories this photo appears in:

The mammogram Carol Allen had in 2005 was supposed to have been routine. Allen, who has lived in Craig now for nearly 15 years, got mammograms regularly, although she didn't expect they would reveal any trace of breast cancer. After all, there was no history of the disease in her family. But on that day six years ago, the unexpected became reality. It was through that mammogram Allen learned she had cancer in both breasts. Allen is still battling a metastasized form of the disease, yet she has hope. Cancer, she said, is not a death sentence.
September 30, 2011 midnight