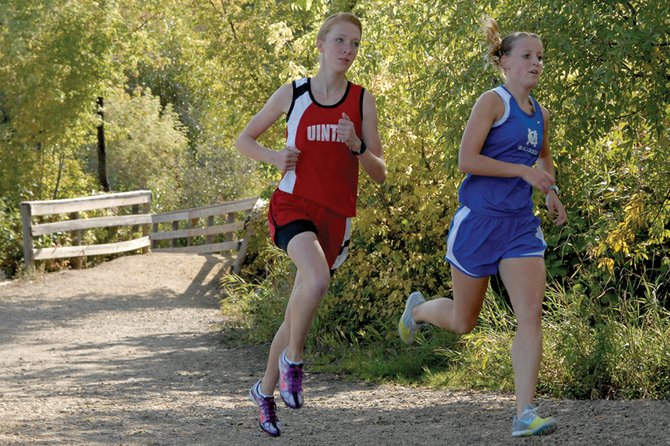 Eryn Leonard, a Moffat County High School junior, battles a Uintah runner on the nature trails Saturday during the MCHS Cross-Country Invitational at Loudy-Simpson Park. Leonard went on to finish second place to lead the girls team to a second-place overall finish at the lone home meet of the season.
Stories this photo appears in:

About 100 meters from the finish line, three runners were neck and neck Saturday at Loudy-Simpson Park. On the right was Rene Molina, and on the left, Miguel Molina. In between the two Moffat County High School seniors was a Rangely athlete.
September 26, 2011 midnight