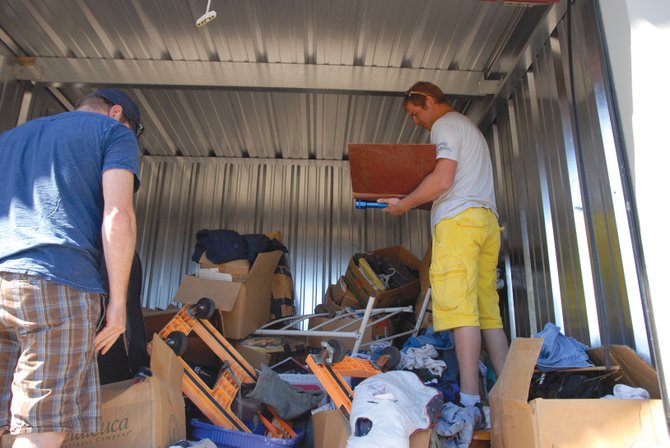 Greg Webb, left, and his business partner, Dennis Shamshuryn, examine items inside Durose Storage unit AA29 on Friday afternoon. Webb and Shamshuryn bought the contents of the unit for $240 during a live auction earlier in the day. They buy repossessed storage units at auction and resell the contents as a hobby. Webb estimated they've made more than $30,000 so far.
Stories this photo appears in:

At about a quarter to noon Friday, the curious and the hopeful gathered at Durose Storage in Craig. Some milled around the door that marked unit AA29 while others took shade nearby from the warm September sun. What lay beyond AA29's door … well, that was anyone's guess.
September 24, 2011 midnight