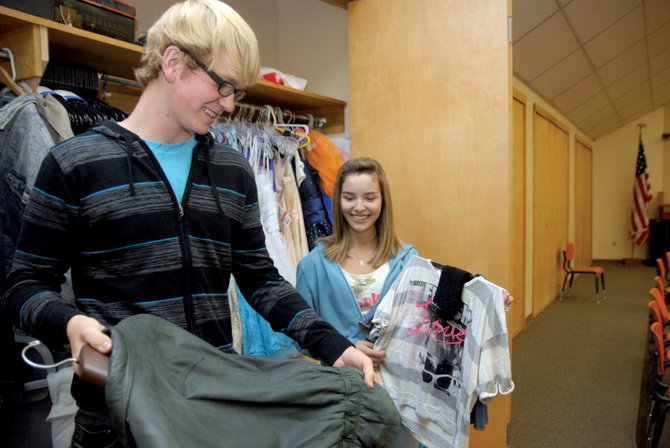 Moffat County High School sophomores Dallen Gillett, left, and Caitlin Harjes examine 1980s-style outfits that may be used in the MCHS fall musical, "Footloose," which is scheduled for November. Gillett and Harjes are cast as Willard Hewitt and Molly Lou, respectively. The performance will be "a lot more strenuous than last year," Harjes said, but "it's going to be fun."
Stories this photo appears in:

Heather Dahlberg, a Moffat County High School theater and choir teacher, decided on something different this year. Instead of practicing numbers like "Do-Re-Mi" and "The Surrey With Fringe on Top," her students are learning songs with titles like "Let's Hear It For the Boy" and, of course, "Footloose." That's the title of the musical, after all, a stage adaptation of the 1984 film with the same name.
September 24, 2011 midnight