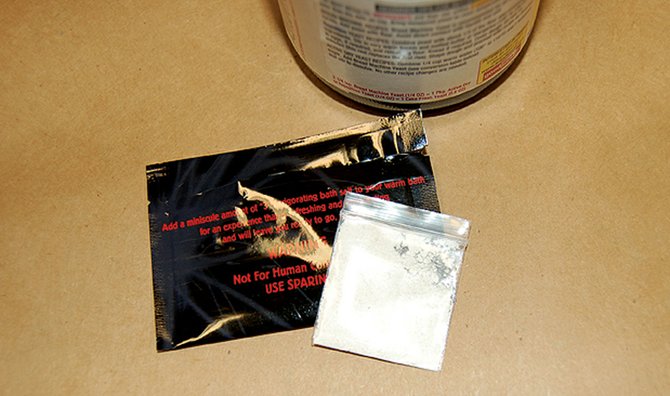 This photo provided by the U.S. Drug Enforcement Administration's website shows what are commonly known as "bath salts," which contain chemicals that mimic the effects of methamphetamine and cocaine. The DEA has put a temporary ban on the substances, and businesses and residents have until Oct. 8 to get rid of the drugs before their possession and sale are felony offenses.
Stories this photo appears in:

Agency institutes emergency ban on substance
The idea of bath salts may bring to mind colorful crystals that add fragrance to a long, hot soak. But, it's also become a common name for a dangerous cocktail of synthetic stimulants made to replicate the effects of hard drugs. Until recently, the drugs were not controlled and could be purchased legally in stores.
September 22, 2011 4 a.m.