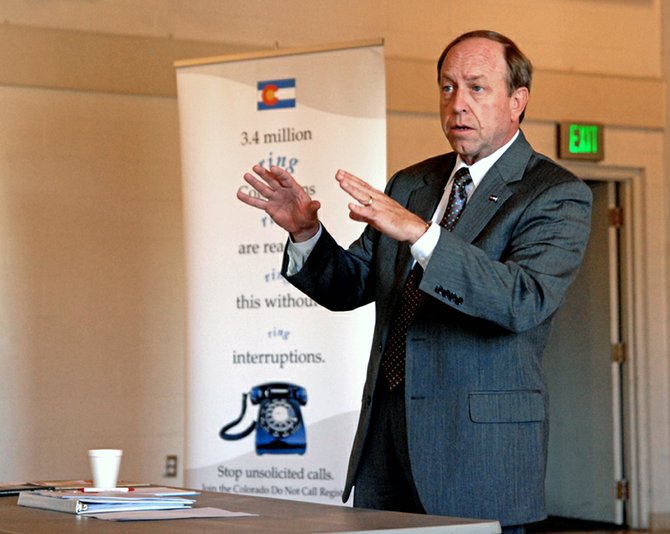 Colorado Attorney General John Suthers discusses fraud Monday with 30 local senior citizens at The Center of Craig, 601 Yampa Ave. Suthers said no one is immune to the activities of scammers and con men. He fell victim to identity theft in June 2006.
Stories this photo appears in:

Fraud happens everywhere. Whether it's through telemarketing or direct mail solicitations, email pop ups, identity theft or fraudulent charities, scammers in the U.S. are preying on the unsuspecting and earning hundreds of billions of dollars in the process. Colorado State Attorney General John Suthers is an expert on con men and the scams they operate.