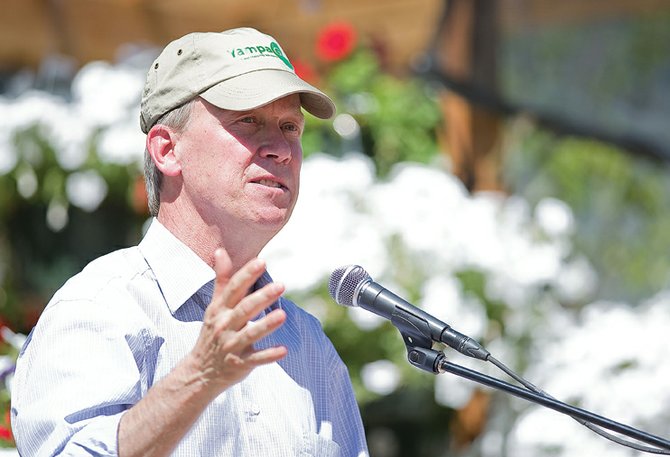 Gov. John Hickenlooper
Stories this photo appears in:

The location for Gov. John Hickenlooper's Monday visit has changed due to the high number of participants registered for the event. The Department of Local Affairs notified Audrey Danner, interim director of the Craig/Moffat Economic Development Partnership, that the governor will now visit with community members at the Moffat County Fairgrounds Pavilion.
November 22, 2013 8:40 a.m.

Hickenlooper also calls for state residents to participate in Moment of Remembrance
Gov. John Hickenlooper issued an order this morning that flags be lowered to half-staff on all public buildings statewide Sunday, in honor of those who died in the Sept. 11, 2001 terrorist attacks. Flags are to be lowered from sunrise to sunset. On Dec. 18, 2001, Congress approved Public Law 107-89, which designated Sept. 11 as Patriot Day. It's become customary for the president and governors to order flags lowered on this day annually.
September 7, 2011 11:40 a.m.