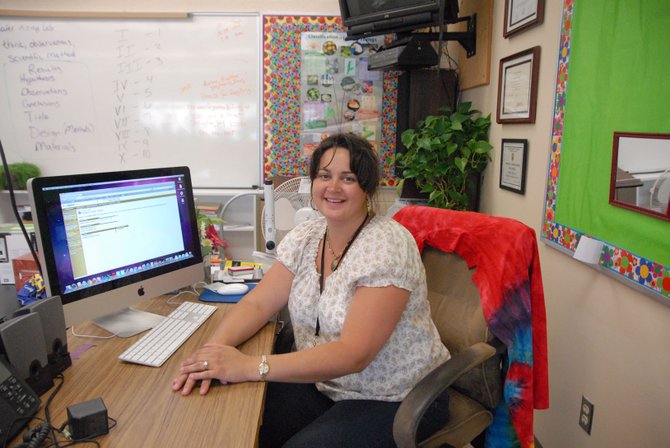 Amber Clark, a Moffat County High School science teacher, sits next to her computer displaying Alpine Achievement, a program the Moffat County School District rolled out this fall. The program, which costs about $16,000, allows teachers to see results from multiple tests, including the Colorado Student Assessment Program.
Stories this photo appears in:

A task that once took weeks can now be done in a few seconds thanks to new technology in place in the Moffat County School District. Alpine Achievement stores information teachers can use to hone in on student needs in the classroom. "This is just a wonderful piece to make our work more effective and more efficient on a day-to-day basis," assistant superintendent Brent Curtice said.
September 5, 2011 midnight