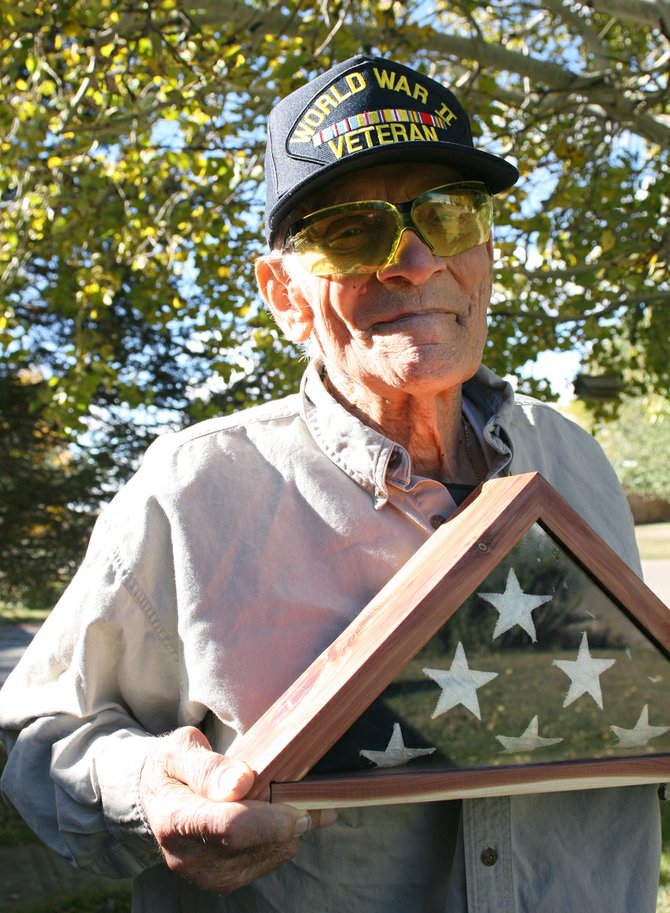 World War II Navy veteran Severino "Nic" Nicoletto poses with one of his most prized possessions, a U.S. "storm flag" from the USS Milwaukee. Nicoletto served as a cook on the USS Milwaukee before the light cruiser was loaned to the Soviet Union's Northern Fleet on April 20, 1944.
Stories this photo appears in:

In May 1944, Craig resident Severino "Nic" Nicoletto found himself in Wales recovering from battle fatigue. He and his shipmates had returned from the Soviet Union and were scheduled to board the RMS Queen Elizabeth for a luxury steam back to the U.S. for shore leave. Instead, Nicoletto and the rest of his crew found themselves serving in a support role for the largest land, sea and air invasion in the history of modern warfare.