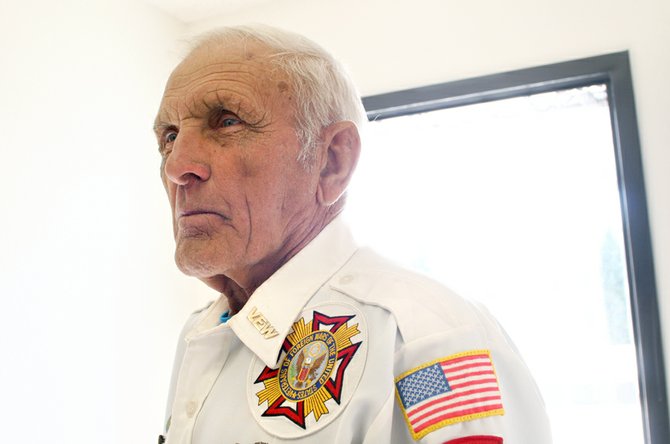 World War II veteran Ray Wagner
Stories this photo appears in:

The time: the beginning of World War II, about 1941. The place: a North African shore. A young man crawls under a tangle of wire in the dead of night, carrying two sticks of dynamite, each 3 inches thick. He is a soldier, one of the millions who took up arms in a world war that stretched from the shores of Europe to the waters of the Pacific.
October 23, 2011 6:15 p.m.