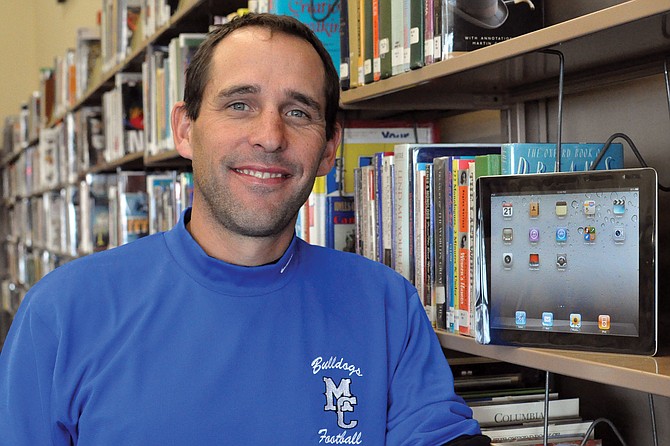 James Neton, Moffat County High School librarian/media specialist, stands in the school library next to one of the 25 new iPads MCHS received this month. Another 10 iPads are slated to go to Craig Middle School, he said.
Stories this photo appears in:

Forget the latex gloves, scalpels and formaldehyde. If you want to dissect a frog without actually slicing into a dead amphibian, there's an app for that, said Krista Schenck, Moffat County High School business, marketing and technology teacher. "There's just a ridiculous amount of applications that you can get for education," she added.
October 22, 2011 midnight