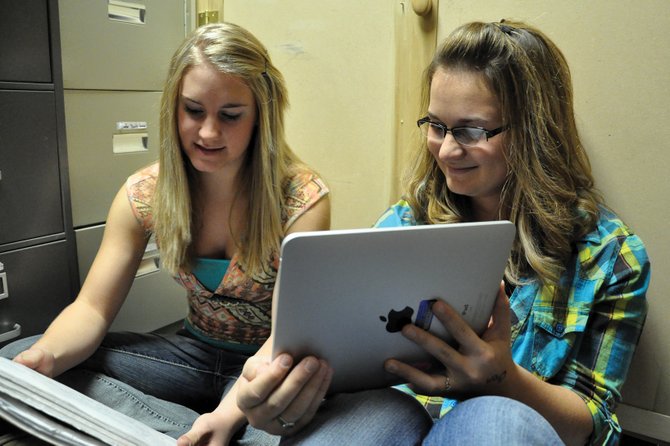 Moffat County High School seniors Jodi Hoeland, left, and Kadi Scott use an iPad to produce a video about business management in Krista Schenck's marketing class Friday morning at the high school. A portion of a grant funded by the Institute of Museum and Library Services paid for 35 new iPads for the high school and Craig Middle School this year.
Stories this photo appears in:

Forget the latex gloves, scalpels and formaldehyde. If you want to dissect a frog without actually slicing into a dead amphibian, there's an app for that, said Krista Schenck, Moffat County High School business, marketing and technology teacher. "There's just a ridiculous amount of applications that you can get for education," she added.
October 22, 2011 midnight