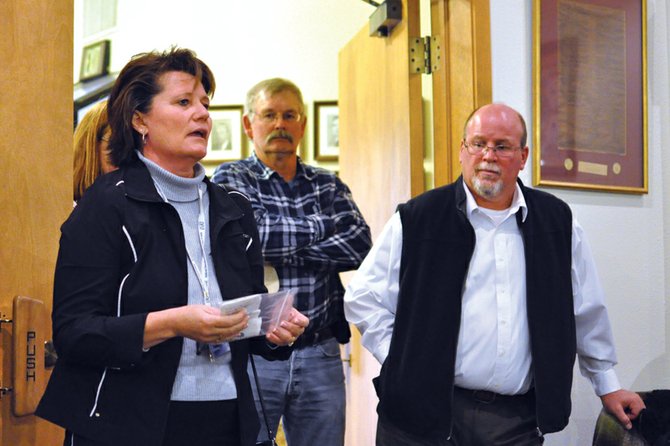 Michele Conroy, a third-grade teacher at Sandrock Elementary School, speaks at a public forum with Lt. Gov. Joe Garcia on Monday afternoon at Craig City Hall. Conroy holds a bag of receipts documenting how much of her own money she's spent for classroom supplies. Since January, she said, she's spent about $500.
Stories this photo appears in:
Prospects can be dim for students who fall behind in reading at an early age, Lt. Gov. Joe Garcia told a group of about 30 Craig residents Monday. "Kids who leave third grade and are not proficient readers never really catch up in the other academic subject areas and they're certainly not prepared for post-secondary opportunities when and if they do graduate," he said. A public forum he conducted Monday at Craig City Hall was designed to take aim at that problem.