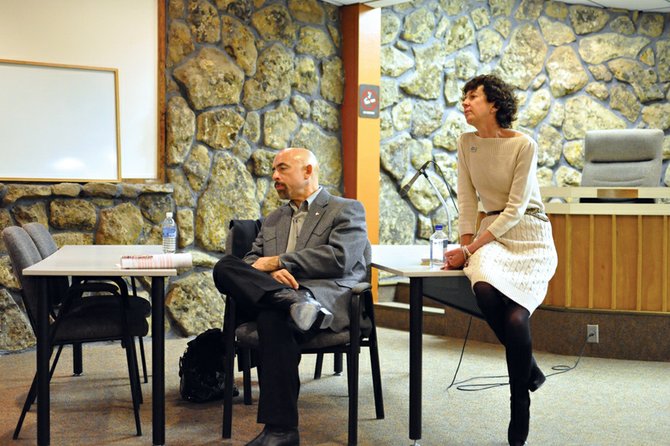 Lt. Gov. Joe Garcia, left, and Christine Benero, president and CEO of Mile High United Way in Denver, listen to an audience member speak during a public forum Monday at Craig City Hall. Craig was the second stop in Garcia's tour across the state to gather ideas for fostering literacy in children from birth to age 8.
Stories this photo appears in:
Prospects can be dim for students who fall behind in reading at an early age, Lt. Gov. Joe Garcia told a group of about 30 Craig residents Monday. "Kids who leave third grade and are not proficient readers never really catch up in the other academic subject areas and they're certainly not prepared for post-secondary opportunities when and if they do graduate," he said. A public forum he conducted Monday at Craig City Hall was designed to take aim at that problem.