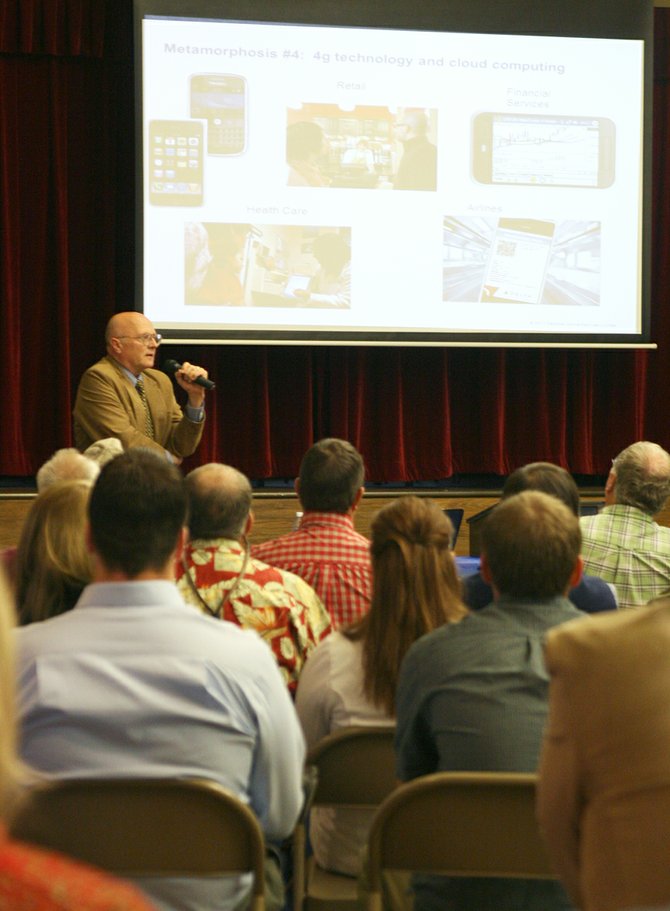 A crowd of about 115 people attended an economic update that included Carl Steidtmann, chief economist for Deloitte Research, on Wednesday at the Moffat County Fairgrounds Pavilion. Steidtmann said the financial system is cyclical and there are qualities imbedded in the economy to ensure it will bounce back.
Stories this photo appears in:

EDP event draws renowned speaker, local small businesses
All indicators point to continued national and global recession, a leading economist said Wednesday during a presentation in Craig. Dr. Carl Steidtmann, chief economist and director of consumer business at Deloitte research in New York City, was the keynote speaker at the Economic Update and Small Business Resource Fair, an event hosted by the Craig/Moffat Economic Development Partnership at the Moffat County Fairgrounds Pavilion. In his presentation called "A Gaggle of Black Swans," Steidtmann said the U.S. lost more than nine million jobs at the peak of the recession. Since then, only 1.9 million jobs have been restored. At the current pace, he said a full economic recovery may not occur until 2018 or later.