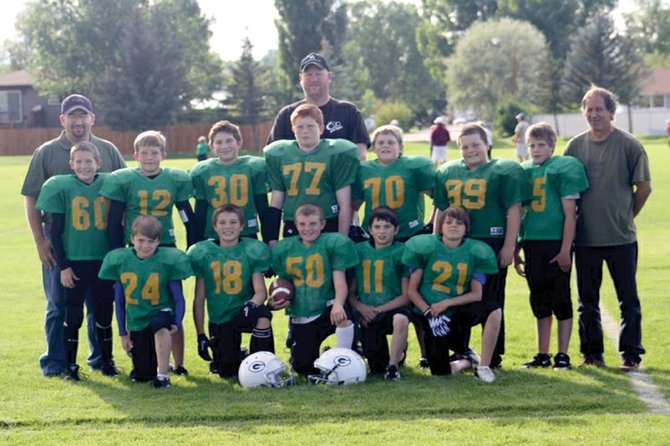 The Anson Excavating Packers fifth- and sixth-grade Doak Walker tackle football team poses after winning the championship game, 13-7, over the Cook Chevrolet Chargers on Tuesday at Woodbury Sports Complex. The Packers lost earlier in the season to the Chargers, but head coach Mario Delgado said his team worked all season for another shot.
Stories this photo appears in:

The will to win in sports can manifest itself in numerous ways. For Mario Delgado's football team, the possibility of a rematch was all the motivation they needed Tuesday afternoon. Just as their Green Bay, Wisc., namesakes won the Super Bowl earlier in the year, the Packers of Craig's Doak Walker fifth- and sixth-grade league took the top honor of their conference.
October 12, 2011 10:40 a.m.