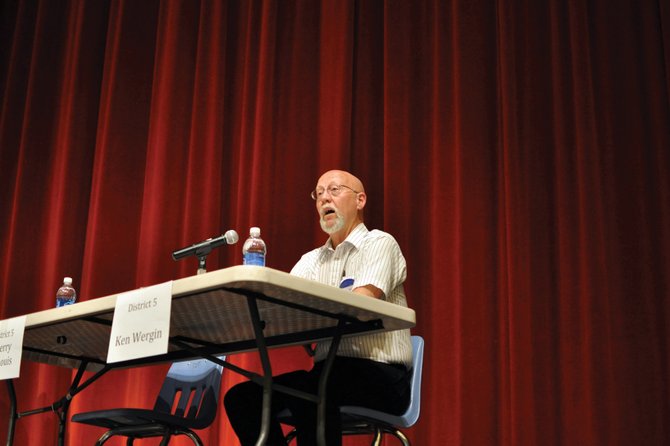 Ken Wergin, a candidate for District 5 on the Moffat County School Board, addresses the audience during a candidate forum Tuesday at Moffat County High School. Sherry St. Louis, also a District 5 contender, did not attend the forum.
Stories this photo appears in:

Who's most responsible for student achievement: teachers and parents, or students? How does a school district continue to pay for important programs when funding is tight? Moffat County School Board candidates grappled with these questions during a forum Tuesday at the Moffat County High School auditorium.