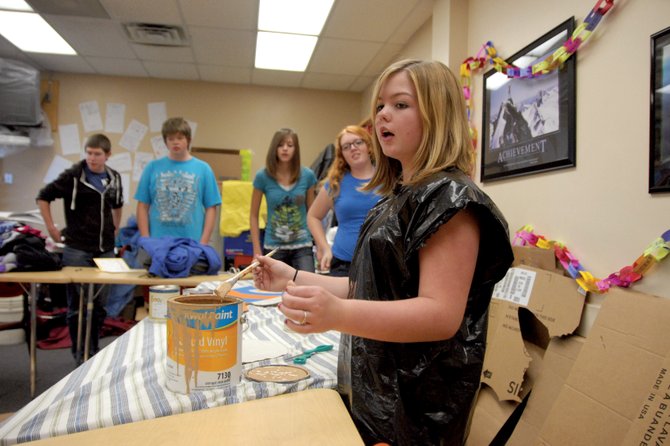 Nicole Ferree, 16, a Moffat County High School sophomore and student body secretary, pauses to give directions Thursday afternoon to fellow student council members at the high school. The student council was making decorations for the homecoming dance, scheduled to take place from 9 p.m. to midnight Oct. 8 at the high school.
Stories this photo appears in:

Moments after the final bell rang Thursday afternoon at Moffat County High School, a dull roar reverberated through the rafters as students filled the lobby and streamed out the front doors. But, Becca Pugh and a handful of other students stayed behind. Homecoming was less than a week away, and these MCHS student council members still had work to do.