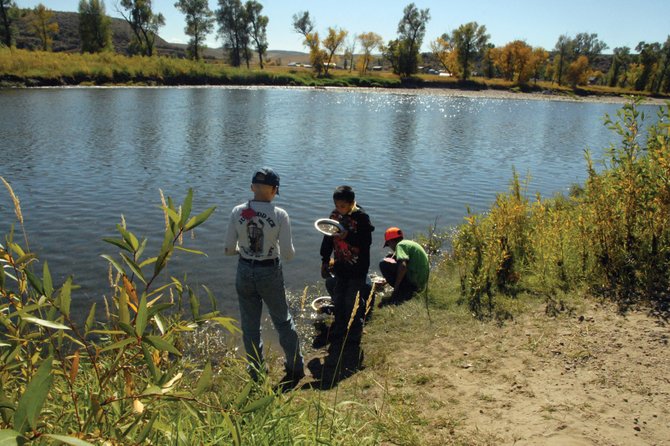 Sambu Shrestha, center, a Sunset Elementary School fifth-grader, examines his find Thursday afternoon at Yampa River State Park. He and other Sunset and East elementary school fifth-graders panned for gold on the Yampa River, one of several activities offered during a two-day science camp Thursday and Friday designed to teach students hands-on lessons about nature and the environment.
Stories this photo appears in:

Sambu Shrestha didn't know if it was gold or pyrite he found on the banks of the Yampa River on Thursday afternoon. But, in any case, he didn't seem to care much. "Shiny, shiny, shiny," he yelled, rejoicing over his find.