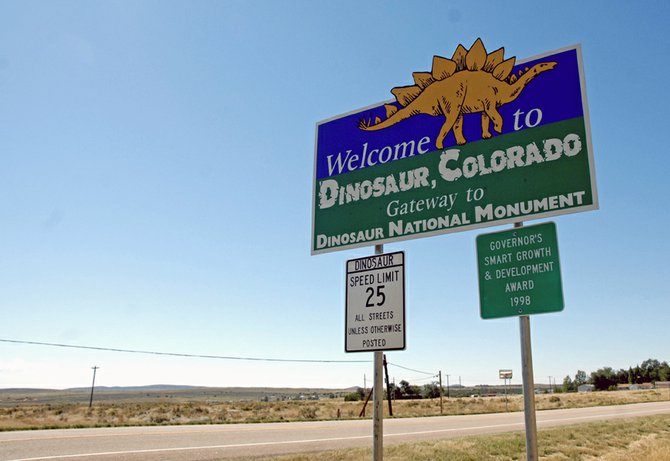 This Welcome to Dinosaur sign may be greeting a lot more people in the near future. Town officials are currently working on an agreement with the Ute Indian Tribe to bring a resort gaming facility to the small town 90 miles west of Craig.
Stories this photo appears in:

L.D. Smith, Dinosaur town mayor, borrows a line from a famous movie when asked about the potential for a casino resort development in his small town. "If you build it, they will come," Smith said, echoing "Field of Dreams." "Without a doubt." Sitting in the B & B Restaurant on the east end of town, Smith backs the casino idea because he said it would help the town and its residents, people who deserve good fortune.