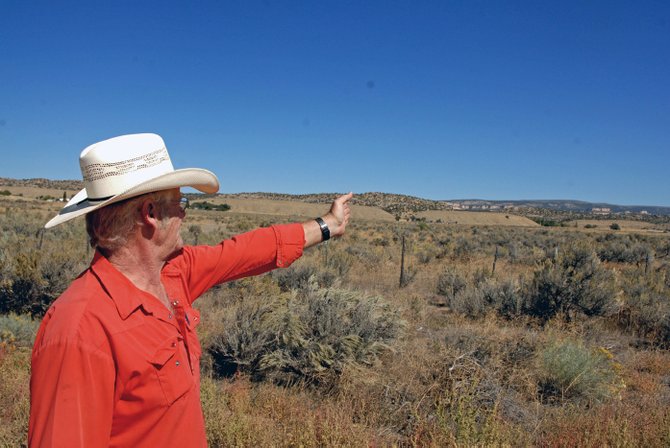 Dinosaur town councilman Richard Blakley looks out on a 155-acre tract of land known as the old Papoulas ranch. The ranch, now owned by 6440, LLC in Cleveland, is one of two proposed sites for an Indian gaming facility.
Stories this photo appears in:

L.D. Smith, Dinosaur town mayor, borrows a line from a famous movie when asked about the potential for a casino resort development in his small town. "If you build it, they will come," Smith said, echoing "Field of Dreams." "Without a doubt." Sitting in the B & B Restaurant on the east end of town, Smith backs the casino idea because he said it would help the town and its residents, people who deserve good fortune.