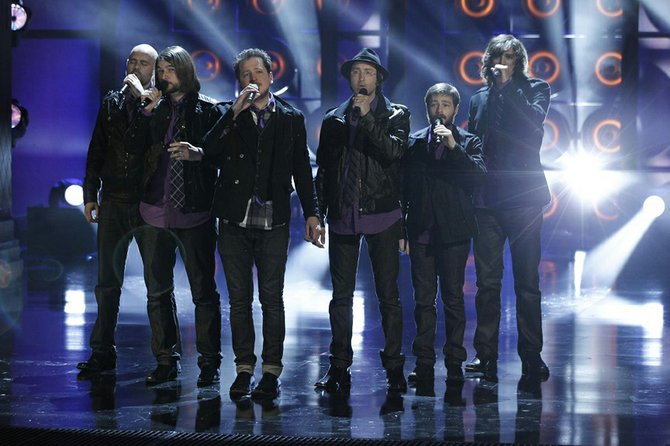 The members of the a cappella group Street Corner Symphony perform during the finale of the NBC musical competition "The Sing-Off." The ensemble will perform at 7 p.m. Oct. 9 as the kickoff to the Craig Concert Association's 2011-2012 season.
Stories this photo appears in:

Booking acts for the Craig Concert Association is something Julie Dempster has to do well in advance. The timing has worked out well this year, with people in Craig and across the nation getting a chance to hear the star performers at the start of the 2011-2012 season. The Nashville, Tenn., group Street Corner Symphony will kick off this year's series with a concert Oct. 9 at the Moffat County High School auditorium, 900 Finley Lane. The six-man a cappella band rose to national prominence last year when they appeared on the NBC musical competition "The Sing-Off," taking second place.