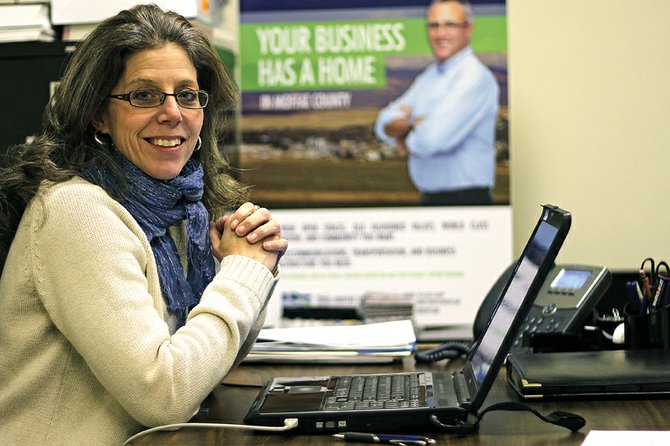 Darcy Owens-Trask announced Wednesday she is stepping down from the Craig/Moffat Economic Development Partnership where she has served as director for the last four years. Owens-Trask has accepted a new position with the Colorado Office of Economic Development and International Trade in Denver.
Stories this photo appears in:

Darcy Owens-Trask accepts economic development position in Denver
The Craig/Moffat Economic Development Partnership announced Wednesday that its director has stepped down. Darcy Owens-Trask said she has accepted an economic development position with the state in Denver, according to a news release. She pledges a smooth transition as EDP continues economic gardening initiatives, primary industry support and prepares to open the One-Stop Business Incubation Center at the Colorado Northwestern Community College bell tower.