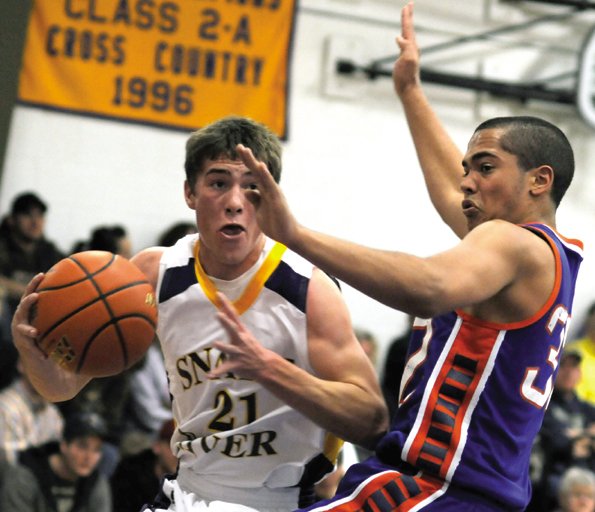 Rex Stanley, a Little Snake River Valley School senior, drives past a defender during a game last season. The LSRV boys varsity basketball team won the Wyoming 1A state title last year. Head coach Paul Prestrud said his team's goal this season is to repeat.
Stories this photo appears in:
On Feb. 26, the Little Snake River Valley boys varsity basketball team lost to St. Stephens High School, 62-59, in the Wyoming 1A West Regional championship game. The defeat was the first of the year for the Rattlers, who had a 22-0 record heading into the contest. The loss, however, would be the one and only of an otherwise perfect season. LSRV went on to avenge the St. Stephens loss with a 79-61 victory in the Wyoming 1A state championship game.
November 30, 2011 midnight