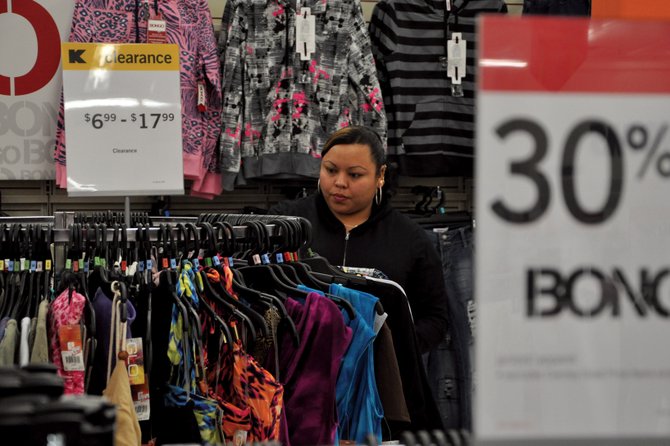 Rocio Barraza, of Steamboat Springs, looks at clothing Friday morning inside Kmart in Craig. Black Friday, or the day after Thanksgiving, is generally regarded as the busiest shopping day of the year.
Stories this photo appears in:

Craig resident Amanda Jackson had one word to describe the scene at Walmart at about 11:30 p.m. Thursday: insanity. "It was just pure madness," she said. She was at the Craig superstore at that late hour to take advantage of the store's midnight sales, she said. She had her sights set on a few laptops and a TV. She got what she wanted. Well, almost.