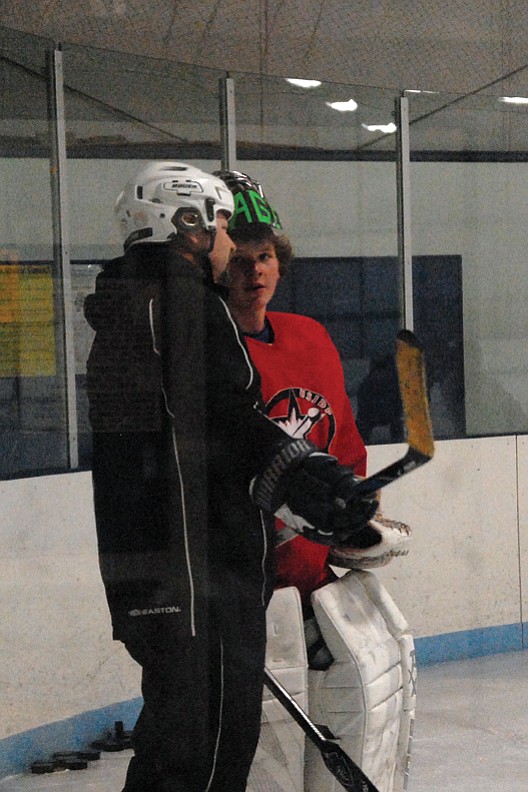 Rick Villa, left, talks to goalie Trent Parrott during practice Nov. 10 at the Moffat County Ice Arena. Rick took over for Mark Samuelson this season and said the team's hustle will decide a lot of games.
Stories this photo appears in:

Bulldogs hockey starts fresh with new coach, young players
In high school sports, every team has to deal with losing players and rebuilding. The Moffat County Bulldogs club hockey team is no different. After taking third in the Rocky Mountain Youth Hockey League Frozen Four last season, the Bulldogs will start the 2011 season without their five leading scorers from a year ago. Nathan Tomlin and Colin Walt exceeded the age limit, while Moffat County High School juniors Bubba Ivers, Michael Samuelson and Jarrett Walt decided to play in Steamboat Springs. The team will also have a new face in charge, as Rick Villa starts his first season as head coach of the midget team, taking over for Mark Samuelson.
November 25, 2011 10:42 a.m.