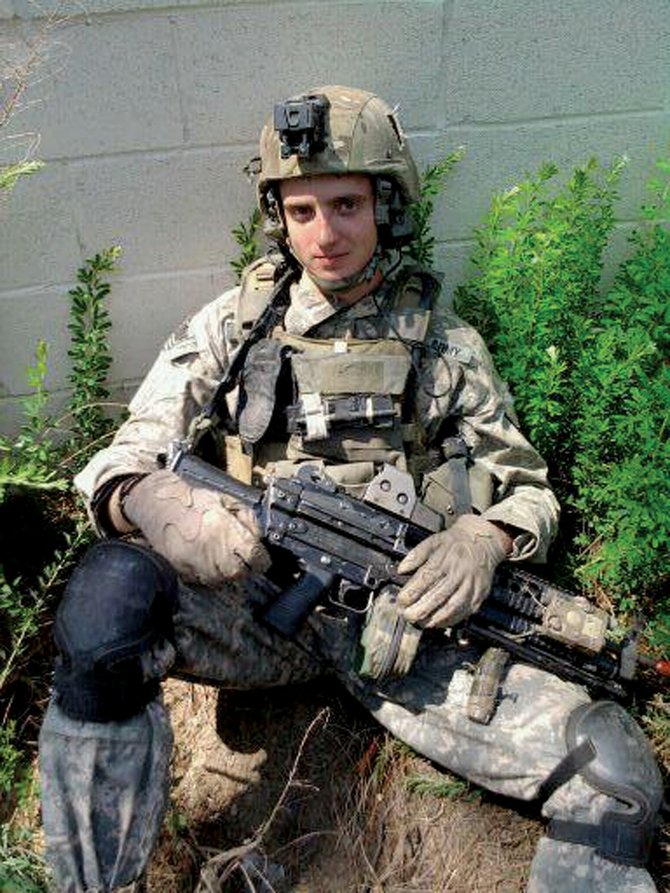 Casey Greene, pictured here in a photo provided by his grandmother Marylou Wisdom, was injured during a Sept. 24 attack while serving his third deployment in Afghanistan. Greene, a U.S. Army Ranger specialist and Moffat County High School graduate, is in Craig for the holidays and is expected to make a full recovery.
Stories this photo appears in:

Picture the wounded soldier returning to the place of his youth. The familiar landmarks — schools, parks, streets — are dusted with snow. Thanksgiving is coming, and holiday lights twinkle in the storefronts. Maybe he thinks of boyhood games he played here. Maybe he thinks of friends left behind. He spends the holiday with family, who rejoice that their son, nephew and grandson has come home alive. These images could easily belong to the realm of Hollywood and black-and-white celluloid film.