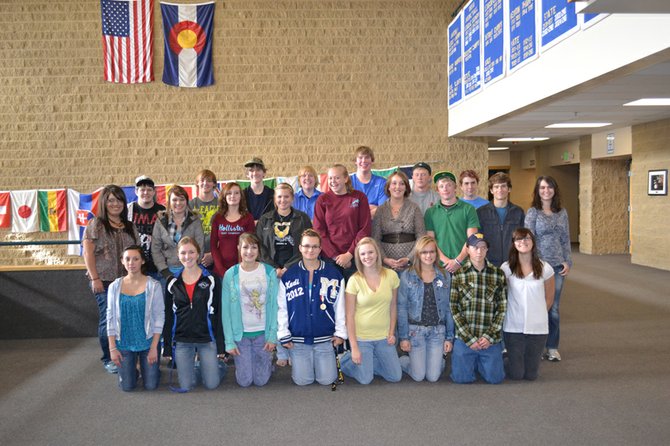 The Moffat County DECA team displays their increased membership.
Stories this photo appears in:

To deal with budget cuts, competitions have been dropped
Budget cuts are effecting DECA/FBLA members very harshly. While their membership has nearly tripled, their budget has been cut recently. They have had to drop many competitions because they can't afford to attend. According to Krista Schenck adviser to both groups, students are also doing three times the amount of fundraising this year to keep up with the lack of funding.